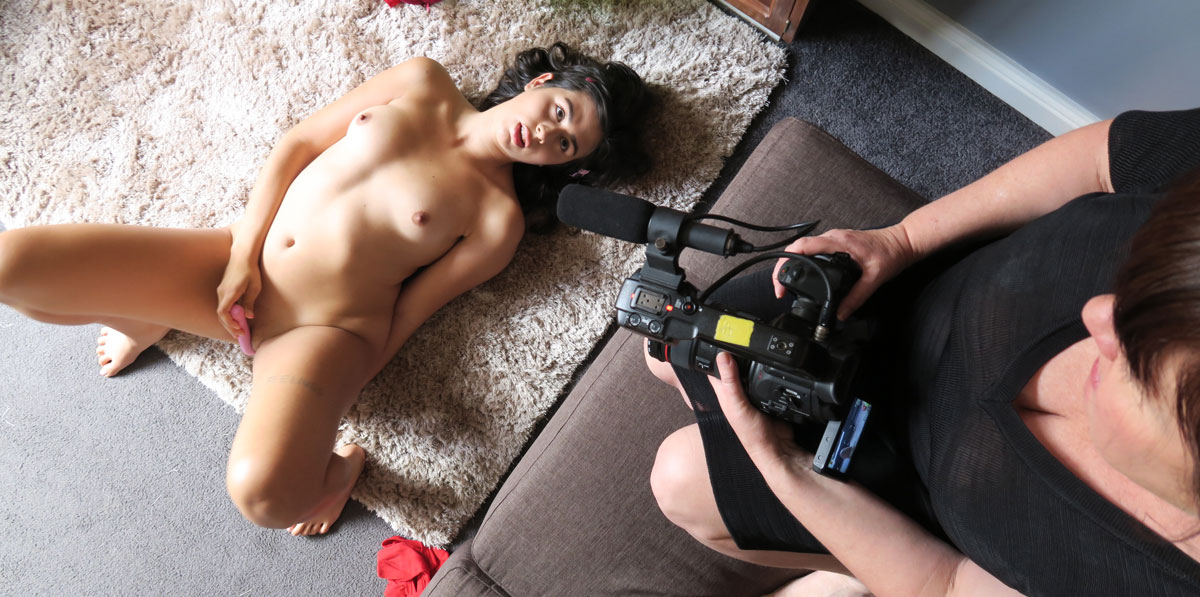 About Girls Out West
GirlsOutWest was started after many years of shooting NUDIE PICS of everyday girls for magazines. From photography, we moved into video and now we are THE BEST, THE PROUDEST, AMATEUR SITE around! Our sexually charged creative energy is addictive – we thrive on creating cool stuff – we just need YOU!
About Annie
Annie is the WebMistress, Owner, and Creative Visionary – a veteran in her industry. She has hand selected a team of young women to shoot, and produce high quality content that is full of personality and passion. Together, we make an awesome team with energy that is full of LOVE and LAUGHTER.
Meet the Team
Be part of something great and unique. Feel the passion, look amazing, and be proud of your body and unleash your inner SEX KITTEN…. Let's introduce the crew:
Darcy

Officer Manager/Model Liason Officer

The first point of contact for your enquiries and bookings. Her organized and efficient approach will ensure we get you booked in to meet us.
Ella

Camera Operator and Amazing Lighting Chick

Her talents make you look amazing with incredible light cascading around your body. Ella's calm approach will make you feel at ease and confident.
Tally

The Bubbly and Effervescent Production Assistant

She will ensure you are fed, kept comfortable and happy.