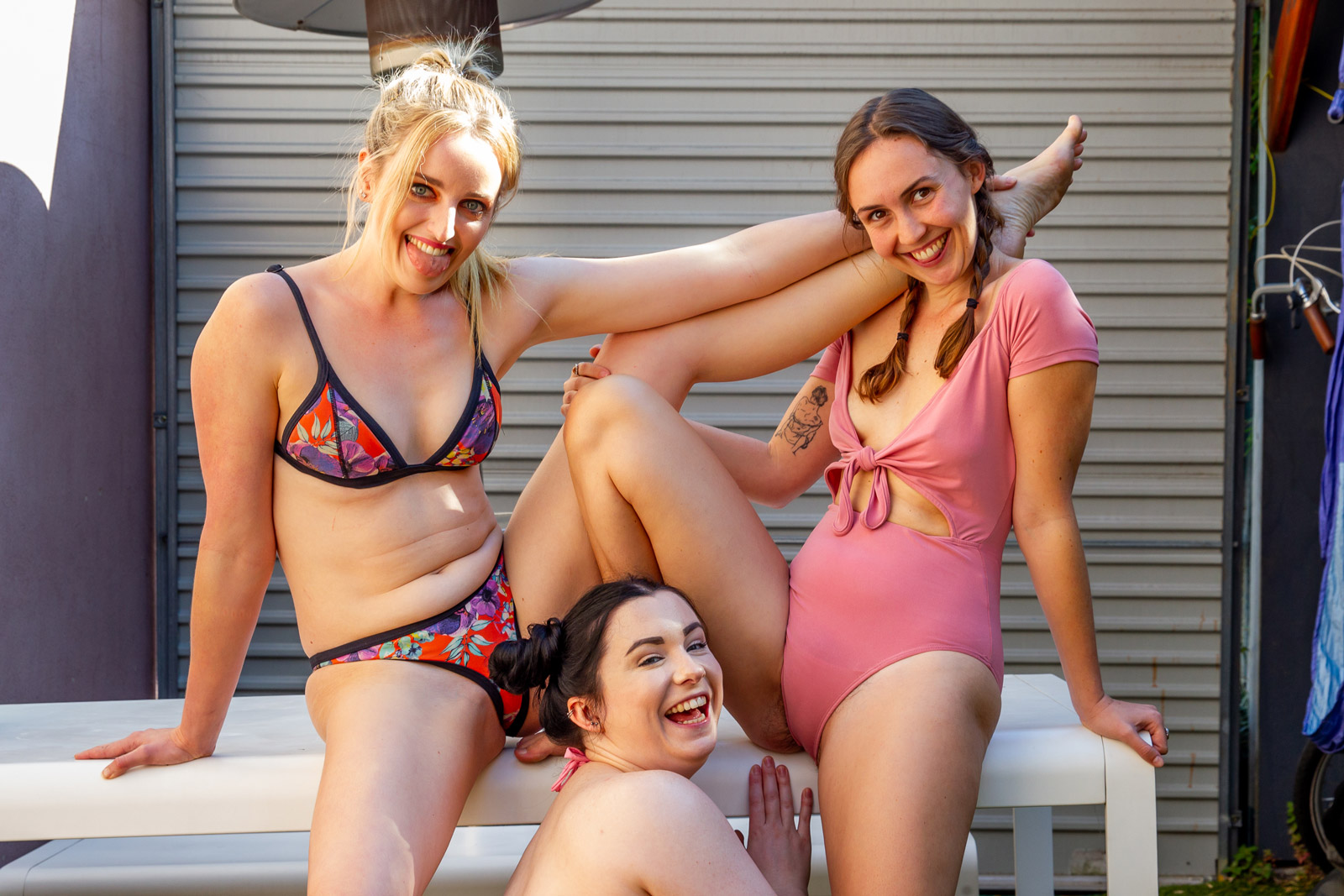 About Girls Out West
GirlsOutWest was started after many years of shooting nude pics of everyday women for magazines. From photography, we moved into video and now we are the best and proudest amateur site around! Our sexually charged creative energy is addictive – we thrive on creating cool stuff – we just need cool babes to shoot; like you!
About Annie
Annie is the WebMistress, Owner, and Creative Visionary – a veteran in the Aussie adult industry. She has hand selected a team of talented and professional young women to shoot, and produce high quality content that is full of personality and passion. Together, we make an awesome team that thrives on creative freedom and open-mindedness!
Meet the Team
Be part of something authentic, fun and unique! Let's introduce the crew:
Ginny: Videographer, Photographer & Director
Ginny is our camera babe extraordinaire! Her bubbly energy, silly vibes, creativity, clear communication and freckled face are just a few of the reasons our models love and adore her! One day she'll be shooting a moody candle-lit bath scene, and the next day she'll be shooting a silly cooking show porn parody – that range is what makes her one-of-a-kind SO fun to work with!
Molly: Videographer, Director & Video Editor
Molly has been working with GOW for many years and knows the brand like the back of her hand! Her warmth, clear vision, professionalism and endless scope of imagination have seen her create an enormous folio of impressive work! Whether she's coming up with unexpectedly genius ideas for dialogue or editing a video to give it some action-packed Tarantino flair, she delivers the goods every single time.
Pippa: Liason, BTS Photographer & Administrator
Pippa is your main point of contact with GOW! She takes care of all manner of bits and pieces, including interviewing you, arranging your shoot bookings, talking you through your paperwork, ordering your sushi for lunch, and taking silly photos of you figuring out some cool positions before the video cams start rolling. Her role on a shoot day is simply to make sure you're having the best time, and to document the fun, photobombs and laughing fits that happen behind the scenes at GOW.